Improve your Finesse experience for
free
Companion for Cisco Finesse browser extension displays your agent state on your browser and notifies you when you have been not ready for too long.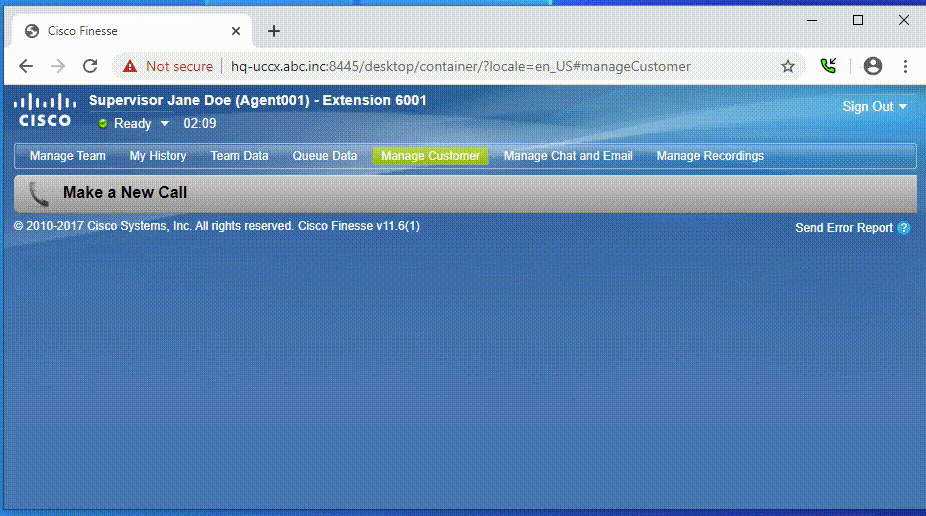 Benefits

Always know your agent state with a quick glance
No more hunting for your Finesse tab to figure out if you're still logged in or if a network issue kicked you out.
Do not be surprised that you are in a
not ready

state

Get a notification if you forget to go back to ready after stepping away from your desk or if a system issue set you to not ready.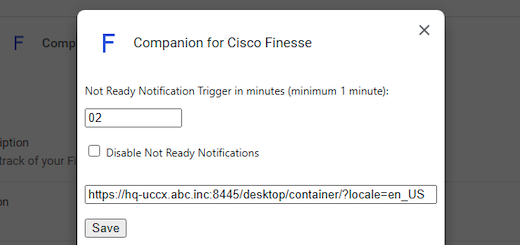 Control how you want to work
You can enable or disable our notifications. You can set them to be triggered after 1 minute or 60 minutes of being not ready. Changes are reflected immediately.
Catch Network Issues Quickly
If your internet connection drops or your VPN disconnects, Companion for Cisco Finesse will let you know as soon as it happens.

No Administrator access needed
You don't need IT to install this on your computer. If you have access to install browser extensions you have access to Companion for Cisco Finesse.
Want to install it across your whole enterprise?
Companion for Cisco Finesse can easily be deployed via a group policy. This option also allows you to disable the ability for agents to make changes to the configuration.
Improve your agent experience
Companion for Cisco Finesse will improve your Finesse experience by increasing your efficiency and making you more mindful of what you're working on.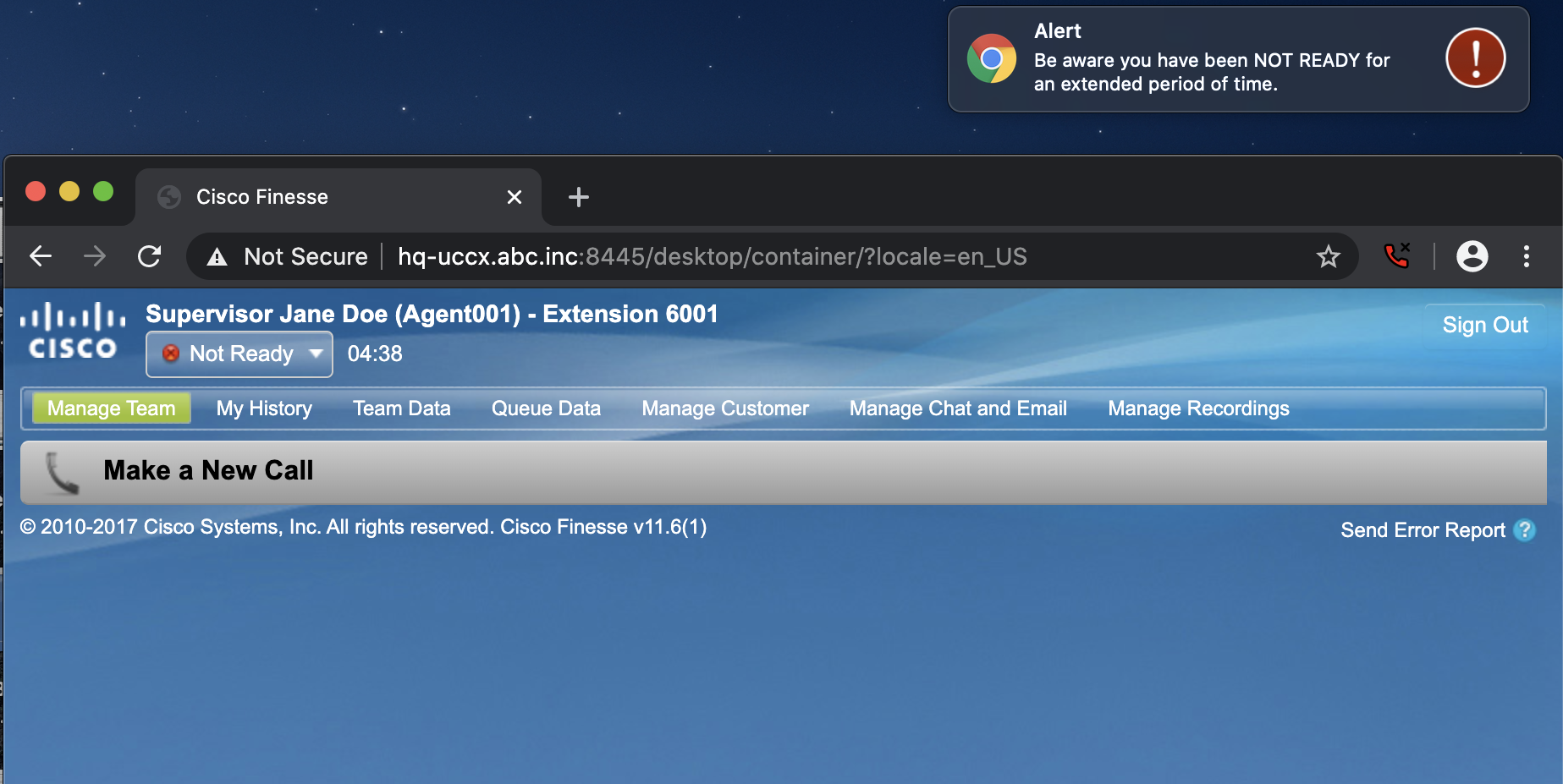 Compatibility
Compatibility tested with the following version:
Cisco Contact Center Express (UCCX)
Cisco Contact Center Enterprise (UCCE)
Cisco Packaged Contact Center (PCCE)
11.5

✔

11.5

✔

11.5

✔

11.6

✔

11.6

✔

11.6

✔

12.0

✔

12.0

✔

12.0

✔

12.5

✔

12.5

✔

12.5

✔
Honesty
What's the catch?
The catch is Companion for Cisco Finesse is only the first in our host of simple-to-use contact center tools that improve the customer and agent experience. If you like this tool, you might like some of the other tools we created. Or, hire us to create a custom solution.
If it's free then you are the product.
That's generally the case. We collect analytics about the usage of our browser extension, but no caller specific information. We collect when the extension is installed and when you interact with the extension. If you decide to share your email with us, we will never share that information with anyone. Check out our FAQ for exact details on what we collect.
That's nice and all, but I want zero tracking.
Send us a message and we'll work with you to make that happen.
Contact
Form successfully submitted. We'll get back to you as soon as possible!